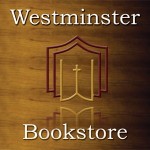 FREE BOOKS. Nothing gets my attention faster. This is a pretty simple and straight-forward deal. At stake is about $30 worth of free books and a $50 gift certificate from the good people at WTS BOOKS. The two free books are Total Church, by Tim Chester and Steve Timmis, and The Deliberate Church, by Mark Dever and Paul Alexander. That is a total of $80 in free books!
How Do I Register?
First, subscribe to our P4P feed to be delivered either to your email or through your feed reader (you can do this at the top right corner of this page.
Once you have subscribed and verified your subscription, email me at contest@passionforpreaching.net and you will be entered for the drawing.
If you maintain a blog or website of your own and are also willing to post a link to this site, you can be entered a second time just by emailing us with a link to your homepage.
Finally, if you are willing to pass this info along by email, facebook, or Twitter, let us know that you have done so (by email) and we will put your name in the hat one more time. That makes it possible for you to enter your name into the drawing three times.
Twitter Bonus!
If you follow me on Twitter, there will also be at least one more opportunity to be entered that way.
This contest will end on July 31st and the winner will be announced the first week of August.
Sidenote: If you already subscribe to Passion for Preaching in email or in your feedburner, just email me at the above address and you will be registered.